This is a new feature I would like to do on Saturdays. I would love to feature your blog or Etsy shop. If you are interested, please contact me by clicking my cute new button to the right under my profile.

Tell us a bit about yourself.
My name is Michelle. I am 28 years old. I am married to Sascha. We have 2 children Hailey (6) and Tyler (3). I have an associates degree in applied science (Medical Assisting). I am from Ohio!
Please give us a little insight to what your blog is about.
My blog is about my life, my favorite band (Adelitas Way) since I do promotional stuff for them, and I do reviews and giveaways.
What made you start blogging?
I started blogging because my family wanted updates while I was pregnant with my son Tyler since I was not around.
Who does your blog appeal to?
Pretty much anyone. But I do focus on mothers and kids.
What do you love about blogging?
I love the fact I get to talk to new people. Letting people read my opinion and such. Sharing with others.
What do you hope to accomplish with your blog in the future?
I want to make my blog a place where people would want to come every day and read what I have to say.
Please list 3 of your favorite posts on your blog.
Please share some of your favorite blogs with us.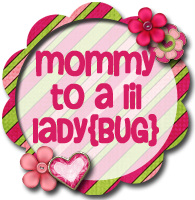 Thanks Michelle for being my first featured blogger. Be sure to grab an "I was featured" button from the right side bar!