On to the favorites. You will find after the crafty projects and recipes, I will start putting links to other posts that I love. I follow a good many blogs that have beautiful posts in general and I would love to start sharing them with you.
Other links I love...
As usual, if you have been featured today or any other Friday,
feel free to take an "I was featured" button.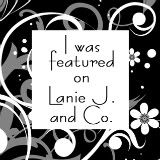 Have a safe and happy 4th of July!