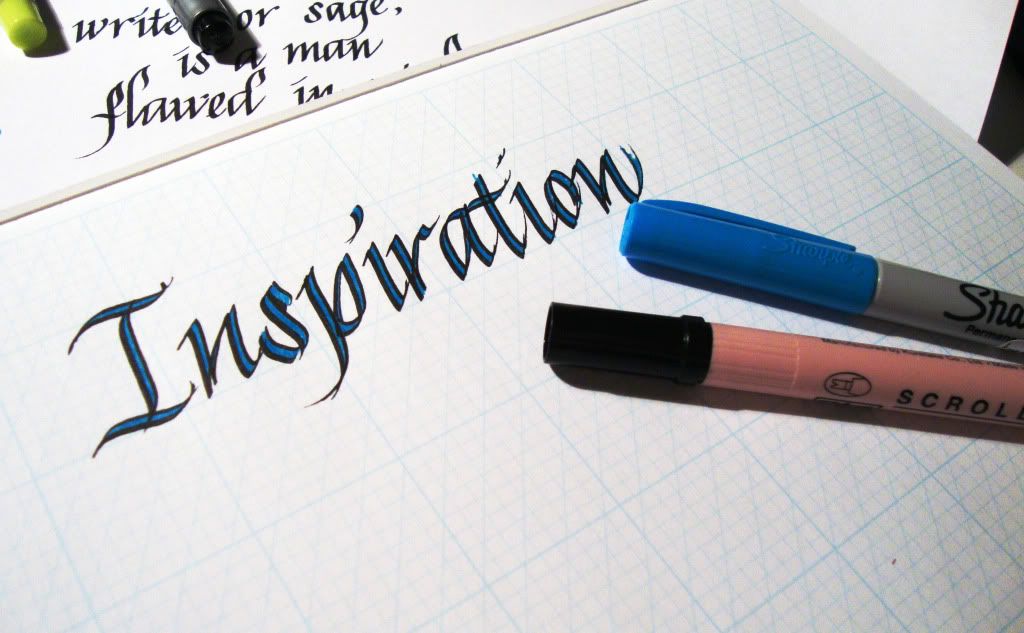 I got my calligraphy markers out... Not my pens and ink (I just don't feel ready for that yet), but my markers. And I played, and I had fun! While messing around with the pens, I got to wondering what inspires people to create? Is it time with family, a breathtaking view or a song or story? Or do you find inspiration in the mundane everyday goings on in life?

I am inspired by my daughters, by looking around at others' creations, by color... especially by color.

How about you? What inspires you?