Update: Mission accomplished! Congratulations Honey! We'll see you Sunday! We own some land on a pennisula off the gulf coast of Texas. A fantastic place to take the kids. We can walk along the beach for a very long time and because no one else is around, pick up perfect sand dollars and other beautiful shells. Chuck has been able to score a 1994 Jeep Cherokee and an old 1979 outboard for our excursions.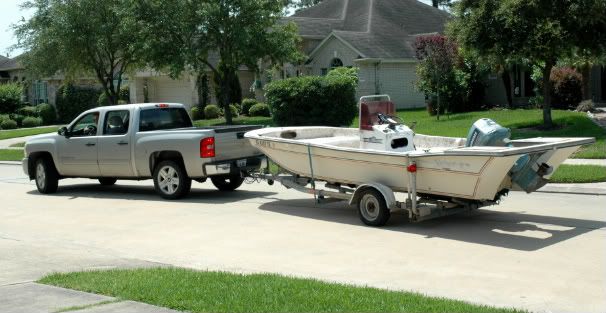 The photo above is Chuck's truck with "the boat I have been teasing him about. It is giving him some grief by not running and he has been busy with it for the past two weeks. Those of you who know my husband and his tenacity for accomplishing things, know that he will conquer! Hopefully he will have it on the water by tomorrow as the girls and I are headed down to meet him on Sunday.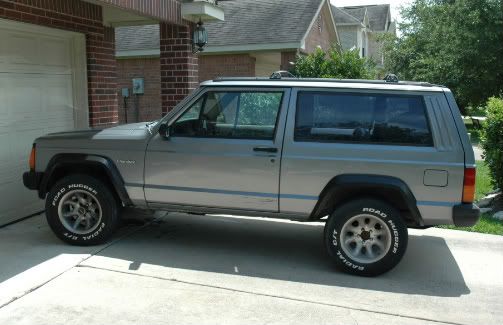 This is the "beach buggy", as I am typing this, I received a call that it has officially made it over to the pennisula via barge (there is no way to drive over, you have to go by water). It is awaiting it's initiation by the family.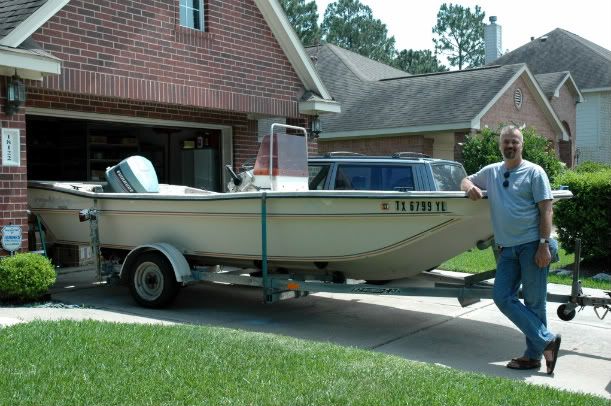 Because there is no way to drive over via land, this is our "new" boat. I have been giving Chuck a hard time about the boat and beach buggy, but I have a feeling lots of great memories are going to be made with our girls. I can't wait!